Trending spring 2017 hairstyles at Spoil Me Hair salon in Inverurie
Embrace the new season and put a spring in your step with a gorgeous new hair cut or complete change of hair colour.
At our hairdressing salon in Inverurie we know that when you have a great hairstyle you look and feel more confident, that's why our skilled team of hairstylists are on hand to inspire you with a fresh new hair look for spring.
The new hair colour contouring trend for 2017
Hair colour contouring is the hottest new hair colouring trend that uses the placement of hair colour to contour your face to achieve the perfect oval face shape.
At Spoil Me Hair we will cleverly place lighter hair colours around your face to frame it and to draw attention, whilst using darker hair colours to add depth and steer the eyes away from an area.
We will create truly amazing, dynamic hair colouring results that will leave you looking and feeling stunning.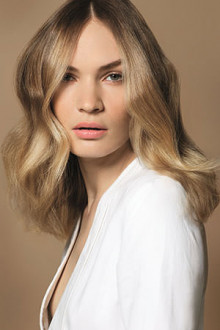 The multi coloured rainbow hair colour trend
Do you like fun hair colours that include all the colours of the rainbow? Then why not splash all the colours of the rainbow in your hair?
Rainbow hairstyles can include several different brighter hair colours being added to the hair as well as subtle streaks of pastel colours for a diluted version. 'Hidden' rainbow hair colour can be added within your hair only to be seen when you choose to show it off!
Follow the rainbow with this attention grabbing, hair colouring trend for Spring 2017 that is sure to turn heads!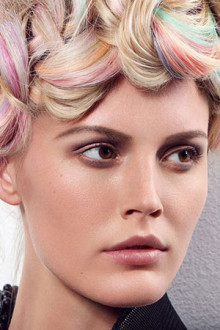 The grunge hair trend at top hair salon in Inverurie
the relaxed hot new hair trend for spring is purposefully messy and carefree. Shaggy, disconnected layers with lots of movement will add dimension to your hairstyle.
Get creative and style your grunge hairstyle in side ponytails, tousled curls, or pigtail buns for a hairstyle that is bang up to date.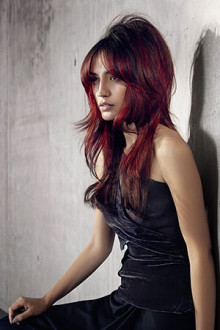 The textured ends hair styling look
Our dedicated team of experienced hairdressers at our Inverurie hair salon will create a textured, messier hair look to give you one of the hottest spring hairstyles around.
By using a razor or thinning scissors to cut the ends of your hair at angles and thin them out will create a trendy, textured hairstyle that is easy to style and maintain.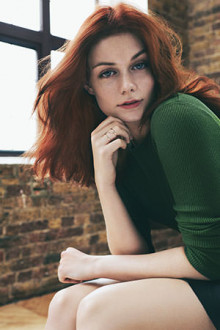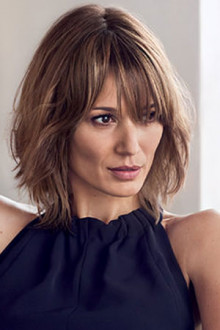 Book your spring hair appointment at Spoil Me Hair salon in Inverurie, Aberdeen
If you would like to book your next hair cut or hair colouring service at our hairdressing salon in Iverurie or require further advice on how best to achieve your perfect Spring hairstyle call 01467 624880.
If you are still stuck for hairstyling inspiration, then check out our hairstyle picker. You can filter through a range of hairs colour choices, longer hair length looks as well as styling ideas for shorter hair.
---