All You Need To Know About Going Blonde – Top Tips from Spoil Me Hair Salon, Inverurie
If you want to achieve the perfect blonde hair colour then visit the expert hair colourists in Inverurie at Spoil Me Hair Salon. It takes skill, knowledge and expertise to understand the science of hair colour plus attention to detail to ensure the health and integrity of your hair is maintained.
We keep up to date with the latest hair colouring techniques and trends and are sure to deliver a blonde hair colour you'll love! To find out more about the hair colouring services at Spoil Me hair salon click here.
Areas We Cover
Inverurie
Aberdeenshire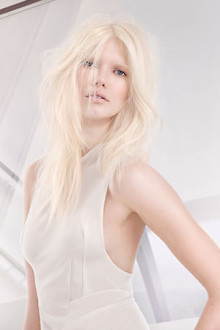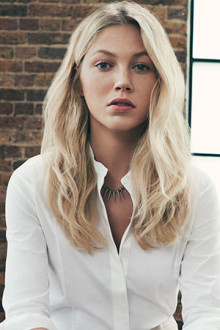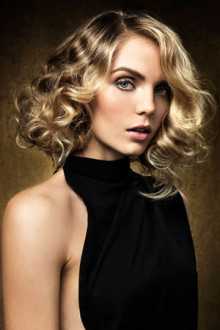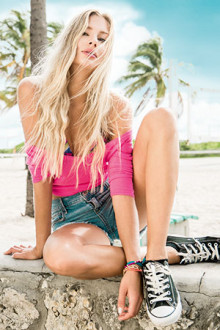 Does Blonde Hair Suit Everyone?
With so many blond hair colours to choose from there is sure to be a shade of blonde to perfectly your skin tone and complexion. The hair colour experts at Spoil Me Hair will also advise you on the perfect hair colour for you during an in-depth consultation.
In the meantime, here is a quick guide:
Light Skin Tones – Choose golden, strawberry or light blonde colours.
Medium Skin Tones – opt for honey or golden blonde, beige blonde, and light blondes with warm tones.
Dark Skin Tones – Warmer, darker blondes work best such as caramels and golden blondes.

What Are The Most Popular Colouring Techniques For Blonde Hair Colours?
There are several hair colouring techniques that can be used to achieve your desired shade of blonde. Often it depends on what your natural shade of hair colour is to start with.
Highlights, balayage and colour toners remain popular, with all over permanent or semi-permanent hair colour also being a top trend. Chat to your Spoil Me Hair stylist about the look you want and we can suggest the best technique to get that look.
Below is a list of the latest hair colouring techniques we use at our Aberdeen hair salon.
Foiling/ Babylights/ Microlights/ Scatterings
Flashlights or Colour Panels
All-Over Hair Colour
Glossing to Enhance Colour & Shine
Ombre, Balayage & Root Stretching
Colour Melting
Highlights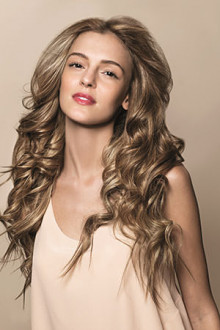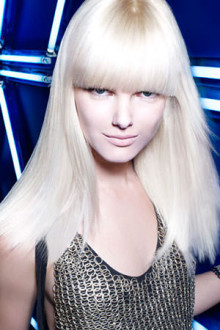 Can Brunettes Go Blonde?
Absolutely! We suggest you pop into the salon for a consultation first so we can explain the process of changing your hair colour from brown to blonde. If you are thinking of having a drastic colour change its important to understand that's it's a journey – your hair isn't going to be the colour you want straight away. Toners, treatments and regular salon visits are a must if you are too keep your new blonde hair colour looking tip-top and protect your hair from breakage.
Will Going Blonde Ruin The Condition Of My Hair?
Advances in hair care products mean we can protect and even strengthen your hair during the hair colouring process. At Spoil Me Hair Salon we offer two great Aveda hair treatments for dry or damaged hair.
Botanical Moisture Hair Treatment – Designed to improve lost moisture within the hair by 86%, this moisturising botanical hair spa treatment with buriti and pomegranate oils, will leave your locks soft, silky and shiny.
Botanical Repair Hair Treatment – A repairing hair treatment full of powerful proteins to improve and repair hair by 84% – resulting in beautiful, healthier looking hair that is shiny and supple.
We are proud stockist of Aveda hair care at Spoil Me Hair Salon in Inverurie. The damage remedy product range is perfect for coloured hair and works from the inside out to strengthen and repair damaged hair.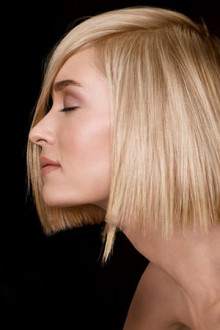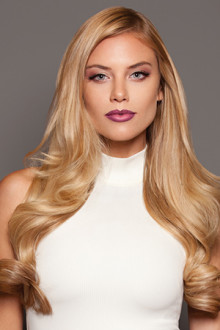 Are There Any Disadvantages To Having Blonde Hair?
If you have changed your hair colour from brown to blonde then you will need regular maintenance appointments to cover up your roots every 8 weeks or so. Highlights and balayage offers a lower maintenance hair colour as your roots are more blended.
You may want to pop into the salon in between colour appointment for a strengthening hair treatment, toner or glossing treatment to boost your hair colour and keep it looking gorgeous for longer.
How Do I Stop My Blonde Hair Looking Washed Out?
Professional colour-enhancing or colour-safe shampoos and conditioners are a must if you want to stop your blonde shade from looking washed out or brassy. Blue Malva shampoo from Aveda is great for neutralising and removing unwanted brassy tones in blonde hair while also adding shine and a glossy finish.
We suggest that you have regular in- salon hair treatment to strengthen hair and maintain a vibrant, bright colour. Speak to our hair experts during your next visit to the salon and they will be able to advise you on the best products for your individual hair needs.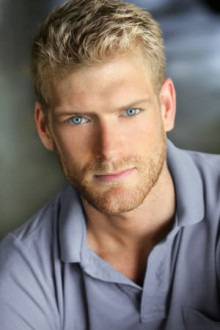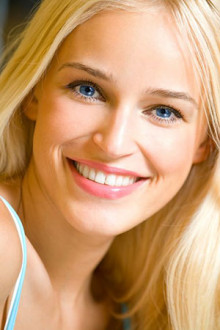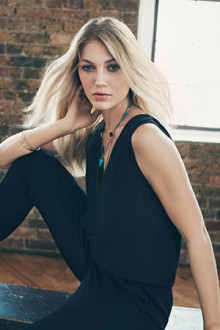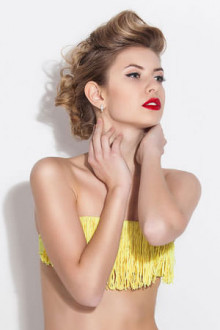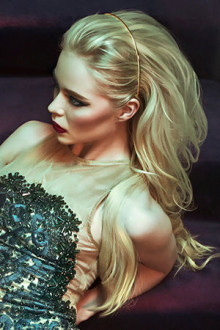 Do You Offer Colour Correction Services?
Yes, we do, so don't worry if you've had a hair colour disaster we can help! We have seen it all – botched home hair colours, patchy colour and overlapped bands of colour.
Book in as soon as possible for a consultation so we can assess your hair and work on a plan to get it looking healthy and a beautiful once again.
How Do I Book In For My New Blonde Hair Colour?
Call our Inverurie salon on 01467 624880. Please remember that we offer FREE hair colour consultations and it is also important you come in for a skin test 48 hours prior to any colour appointment. Read our salon reviews to see why our clients agree we are the best hairdressers in Inverurie for hair colour.
---