Warm up your look into gorgeous blonde hair colour for the summer. We check out five stunning blonde colours at Spoil Me Hair Salon in Aberdeen to inspire you when it comes to your next hair colour. We are experts in delivering the most beautiful hair colours from Aveda so book your hair colour appointment now to get set for summer.
Get gorgeous blonde summer hair, to book your hair colour appointment give us a call on 01467 624880.
Platinum Blondes at Spoil Me Hair Salon in Inverurie
Get a dramatic icy blond makeover with platinum blonde this summer, this colour will make any woman stand out in the crowd. Platinum hue is gorgeous with an edge and one of the top blonde hair colours for 2015. Don't forget platinum blonde needs constant attention to keep it looking great so make sure you invest in regular trims and keep your regrowth in check!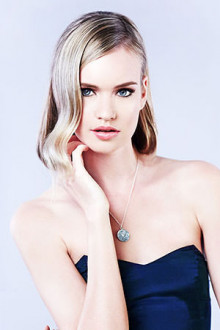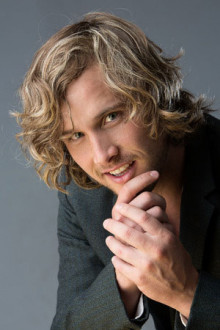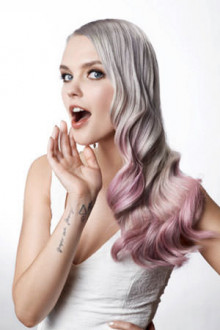 Beach Blondes at Spoil Me Hair Salon Inverurie
If you've always wanted to be blonde, summer is the perfect time to give it a go. If you don't want to be a full blonde, why not try the beach babe blonde look with some sun kissed highlights. We can run some highlights through your locks or paint on some 'babylights' for a more natural look, with some blonde strands to frame your face. With a messy tousled hairstyle you will be bang on trend for 2015.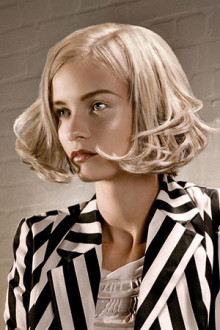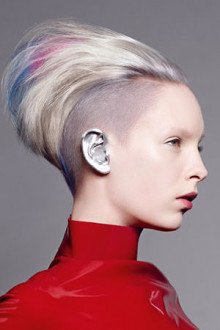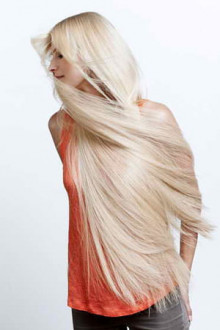 Strawberry Blonde Looks at Spoil Me Hair Salon in Inverurie
Strawberry blonde has all the appeal of light blonde hair with just a little fire added to it. If you are naturally fair, blonde or have red tones to your natural colour strawberry blonde looks stunning. There is something very cute and innocent about strawberry blonde hair, and wearing strawberry hair colour can make a statement.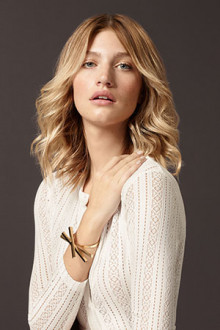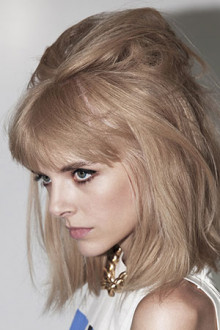 Dark Caramel Blonde at Spoil Me Hair Salon in Inverurie
Caramel is a beautiful colour between beige blonde and golden brown. The name spells rich sweetness and charm and the perfect colour option if you don't want to go too light. Give your natural hair colour a lift for summer with some added caramel or honey tones to your dark brown or fair hair.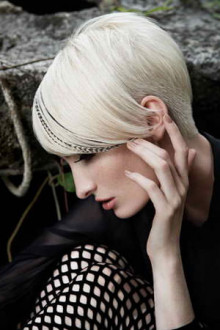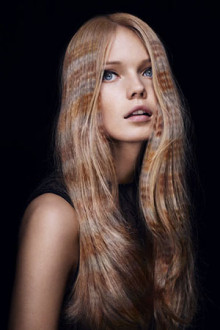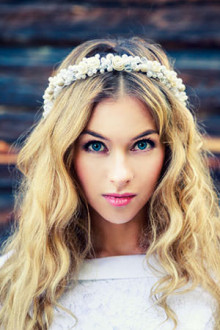 Ombre Hair Colour at Spoil Me Hair Salon in Aberdeen
At our hairdressing salon in Aberdeen we have the skills to create the perfect ombre colour for the summer. Ombre hair graduating from dark to light, or light to dark remains popular and one of the hottest hair colour trends for 2015 with so many different options. Lightening the ends of your hair gives a summer glow to your locks and a great way to rock a low maintenance look.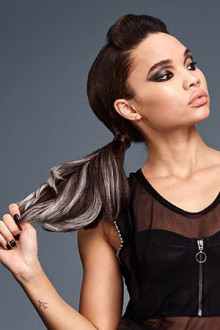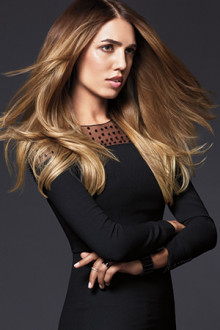 ---